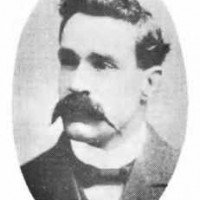 John Boyland MP
John "Jack" BOYLAND
Age at Death48
Date Of Death14 December 1922
Place Of BirthSandhurst, Bendigo, Victoria
OccupationMiner
Spouse's NameBertha BRIDGER
ChildrenThree children.
Diagnosis or cause of accident
Miner's Phthisis.
Place Of Treatment (Miners Lung Only)
Wooroloo Sanatorium, Western Australia
Place Of Burial
Karrakatta Cemetery, Perth, Western Australia
Submitted by
Priscilla Hill
Father
John "Jack" BOYLAND
Mother
Jane Fraser DUNCAN
Other Information
Brother of George BOYLAND who died of phthisis in 1920. John "Jack" BOYLAND Born 11 Sep 1874 at Sandhurst, Bendigo, Vic, Jack, as a child, moved with his family to Queensland around 1881. He left school early and was a shearer in Queensland, taking part in the 1894 strike. From 1895 Jack was a miner, prospecting in W.A., an underground miner at Menzies and on the Murchison Goldfields, and from 1897 was mining and residing in Kalgoorlie. Jack was a cycling champion of the goldfields and won the Coolgardie Austral Wheel Race in 1897. He then worked in South Africa and visited England briefly. In 1906, he, his father and brother, George, were mining in Kalgoorlie. He married in WA in 1906. Possibly because he had contracted Miner's Phthisis, he was an enthusiastic unionist. In 1913 he represented the Federated Mining Employees' Association at the ALP Conference. He volunteered for the AIF in 1914, but was rejected because of Miner's Phthisis. Then Secretary of the Boulder branch of Coolgardie Miners Union and an executive member of the Boulder National Referenda League he sought to serve by fervently advocating conscription on democratic grounds. In 1916 he was Secretary of the Kalgoorlie and Boulder Federated Mining Union. In 1916 17 he was Federal President of the Mining Union and pres. delegate to the Labor Council. He was a member of the Labour Party until 1916, when he switched to the National Party. In 1917 he was president of the National Labor Party first formed on the goldfields. In Aug 1917 he was expelled as Federal President as a conscriptionist. In Nov 1917 he resigned as Secretary of the local union. He then became Secretary of the Eastern Goldfields Mining and General Worker's Union (industrial Wing of NLP). In 1918, due to the strain on his weakening constitution he resigned from office, but retained his union position. Between 1919 20 he was at the Wooroloo Sanitorium, and he later opened a stall in the Kalgoorlie Municipal Markets. In 1921 he successfully contested the Kalgoorlie electorate as an Independent Nationalist, and became MLA for Kalgoorlie (National) from 12 Mar 1921 until his death. Jack died, aged 48 years on the 14 Dec 1922 at his home in Leederville, WA, and was buried in the Wesleyan section of the Karrakatta Cemetery in Grave No WE DA 269, with his father. His Death Certificate gives the cause of death as Fibrosis of lungs (indefinite duration) and Heart Failure. It stated he had lived in Victoria (or the Eastern States) for 19 years (1874 – 1894) and WA for 27 years (1895 – 1922).