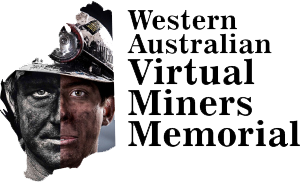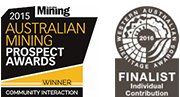 2018

LEGGERINI Leo Gramby Age 23 Scraper Driver 20/02/1949 Kalgoorlie Enterprise GM Kalgoorlie-Boulder

MCCULLOCH Thomas Age 24 Miner 20/02/1899 Dunn's Eight-Mile Kintore Coolgardie

RINALDI Giacomo Age 44 Miner 20/02/1939 Phar Lap GM Meekatharra Fall of Earth

SUTHERLAND James Age 40 Miner 20/02/1901 Redleap GM Ullarring






© 2016 WESTERN AUSTRALIA VIRTUAL MINERS MEMORIAL. ALL RIGHTS RESERVED. ALL CONTENT POSTED ON THIS SITE IS COMMENTARY OR OPINION AND IS PROTECTED UNDER FREE SPEECH. THE INFORMATION ON THIS SITE IS PROVIDED FOR EDUCATIONAL PURPOSES ONLY. IT IS NOT INTENDED AS A SUBSTITUTE FOR PROFESSIONAL ADVICE OF ANY KIND. WAVMM ASSUMES NO RESPONSIBILITY FOR THE USE OR MISUSE OF ANY MATERIAL CONTAINED ON THIS WEBSITE FROM US OR OUR USERS.